A Devoted Attorney Fighting For Modesto Personal Injury Victims
When tragedy strikes your family, you need someone to lead you through the process, answer your questions and protect you from the insurance company.  Although you may thinking you have all the answers, many questions remain.  You must act promptly, or you could lose any chance to recover on your or your family's behalf.  
Speak with our firm right away, so we can obtain evidence, preserve vital information and help you with speaking to your insurance company BEFORE you give a statement.   Our advise is never speak to an insurance company or give a statement without first consulting with an attorney.  Our priority is you, your health, your wellbeing and then your recovery.  You are the number one priority.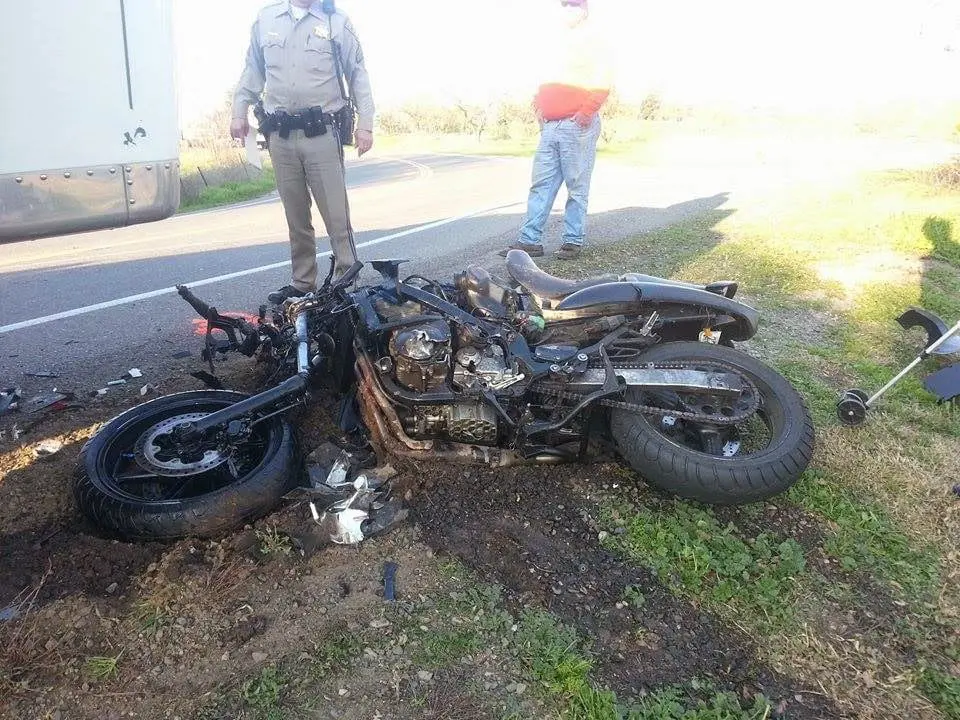 The best advise we can offer is never speak to the insurance company and never give a statement without first consulting an attorney.  Our office has handled a variety of personal injury cases:
Auto accidents involving, cars, trucks, big rigs and even trains
Motorcycle accidents (for example, a rear-end accident caused by a tailgating driver)
Pedestrian and bicycle accidents that often involve distracted drivers
Cross walk accidents
Light and intersection cases
Boating accidents on local rivers and reservoirs
Dog bites
Actions against public entities such as school districts, cities and county
We represent those whose lives have changed following a serious personal injury (i.e., traumatic brain injury, loss of a limb or amputation, severe burn, broken bone or spinal cord damage). In addition, we handle wrongful death lawsuits for the surviving family members of those killed in accidents.
Serious Accidents Lead To Devastating Injuries
While no one wants to think about it, catastrophic injuries change the lives of victims and their families forever.   As an established personal injury firm, we will carefully assess the impact you and your loved ones will feel as you fight to regain your pre-accident health. Trust us to negotiate with the insurance companies or represent you in court if it becomes necessary. When you need an experienced catastrophic injury attorney, call our firm.
We will work closely with your chosen medical professional to gain a clear understanding of your injuries and what steps you will need to take during your recovery.
Personal Injury Frequently Asked Questions - Answered
An attorney well versed in personal injury law can generally obtain more money for you then the insurance company is offering. In addition, often times a skilled attorney will be able to develop theories of liability and to investigate and perhaps find other parties and/or entities against whom you can recover for your injuries.   This is why an experience attorney can help.
You should retain an attorney as quickly reasonably possible. It is important that you obtain preserve any and all evidence of the facts of the accident, interviewing potential witnesses, examining the scene of the accident and seeking medical treatment and documenting your injuries is essential. Time is always of great concern in handling a personal injury matter.  (Call now for help?)
No! Before you talk to any insurance company make certain you speak with an attorney. Many times these statements will be misconstrued and taken out of context resulting in the statement being used against you.  While insurance companies pretend to be on your side, the majority of them are not.  You are yet another number to them and another file to process.
No! These authorizations are often unlimited and allow the insurance company to pry into your personal life and obtain documents that simply should not be released. Under no circumstance should you provide an unlimited authorization to your personal medical history.  It is not uncommon for the statements contained within your records to be used against you later.  Do not take this chance.  We work hard to go over the medical records thoroughly before we release them to anyone.  Particularly an insurance company. 
Before accepting any settlement, it is always in your best interest to consult an attorney.  While some insurance settlement are fair often times they are not.  The insurance company is not on your side and it is their job to offer you the least amount of money for your claim.  If we believe your offer is a good offer, we will recommend you take the offer and not retain our firm.  Don't be fooled by their offer.  There is usually more money available.
This is always the most difficult question to answer. There is no magical formula and each case is different. While there are literally a million possible factors that are considered when evaluating the worth of your case, some of the factors that are usually considered when evaluating cases are the severity of the injury, the length and amount of medical treatment, the amount of damage to the vehicles involved, the conduct of the defendant, your own conduct in the accident, if any driver, witness or you were under the influence, and what are your permanent injuries and wage loss if any.  In other words, it is impossible to place a value on the case without a detailed evaluation of the facts, the liability of each party and the damages incurred and sustained by each party and the fault attributed to the defendant any other parties, including yourself. You will need the help of an experienced attorney to assist you in evaluating the worth of your claim.
Maybe! Often time owners of property have insurance that would cover an injury that occurred on their property. While not all injuries are covered, you should have an attorney review your case to make an evaluation regarding your potential recovery for your loss.
Sometimes!  The specialized area of products liability allows a consumer to recover for injuries sustained while using products that do not perform as expected or which fail or break during use.   This is a complex area of the law and will require an attorney to assess liability and make a claim on your behalf.
Car and Truck Accidents
Motorcycle Accidents
Wrongful Death
Boating Accidents
Dog Bites
Dangerous Condition of Property
Home Accidents
Elder Abuse - Personal and Financial
Big Rig Accidents
Drug Injury
Defective Products
Brain Injury
Drunk Driving Victim
Assault Victim
Environmental Injury
Fire & Burn Injury
Compensation of any injuries you may have suffered is dependent on many factors including but not limited to, physical and mental pain and suffering, economic hardship or financial loss, decreased earning potential and physical impairment and disfigurement.
The damages may include the following:
Medical bills.
Lost wages.
Pain and suffering.
Physical disability.
Disfigurement.
Permanent scars.
Emotional distress and trauma.
Mental aguish.
Loss of enjoyment.
Property damage.
Yes. In most cases accident victims can recover money even if they are partly to blame for the accident.
If you have been seriously injured or are unsure as to the outcome of your injury, you are better off hiring an attorney as soon as possible. You should always consult an experienced personal injury attorney before you give any statements or sign papers of any kind. A qualified personal injury attorney will ensure you receive fair compensation for your injuries.
Maybe! Often times third parties (not your employer) are responsible for injuries on the job therefore you can recovery from that third party. An experienced attorney can help evaluate your potential claim.